It doesn't matter how much your company invests in design…
If your architectural design services are not connected, then they can never deliver the very highest standard. With Fluent, you can get all of the expertise and all for great value by only paying for what you need when you need it. With no hassle and superior service, our expertise in architectural design is what we provide for house builders.
WHY HOUSE BUILDERS WORK WITH FLUENT
House builders rely on architectural designers' creative imagination and unique combination of consultative communication skills to optimise a design brief for maximum value. Its also vital for house builders to see a role for designers in maintaining this value by efficient, error-free and timely service provision through technical design, planning, construction and beyond.
Most house builders acknowledge that, for reasons to do with their staff training and focussed perspective on financial risk, they themselves can sometimes stand in the way of trusting a third party to offer the best solutions. With a powerful partnership with Fluent we are a trusted resource, deliver value of great architecture design and our support allows greater flexibility, quality and cost control for projects of any size.
OUR SERVICES TO HOUSE BUILDERS
EXPERIENCE
20 Years of architectural design experience in working with house builders  to provide design drawings for development schemes with £2.5bn of resale value, we really can handle any development project size. Having planned in excess of 5000 dwellings, we're also experienced in dwellings of all shapes, sizes and locations. Working with building control and local authorities, Fluent have a knowledge base that extends beyond an entry level employee. Our team have 15 years in working with LA planning departments.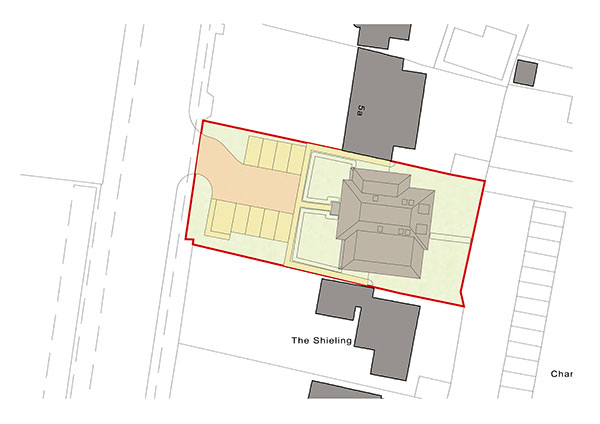 COST EFFECTIVE
Dedicated experienced designers, in house planning consultants, state of the art design equipment and designers, we provide another pair of eyes for each project and take away the hassle of multiple resources to complete a project task. Only pay for what you need, when you need it or a simple inclusive monthly plan which is more cost effective than employing several subject matter experts.
TRAINING & TECHNOLOGY
Competent and forward thinking, we have invested in the latest design technology software including 3D and CGI to bring designs to life and ensure customers are fully satisfied. It doesn't stop there, we provide continual development and training for our team so that we are always ahead of the curve.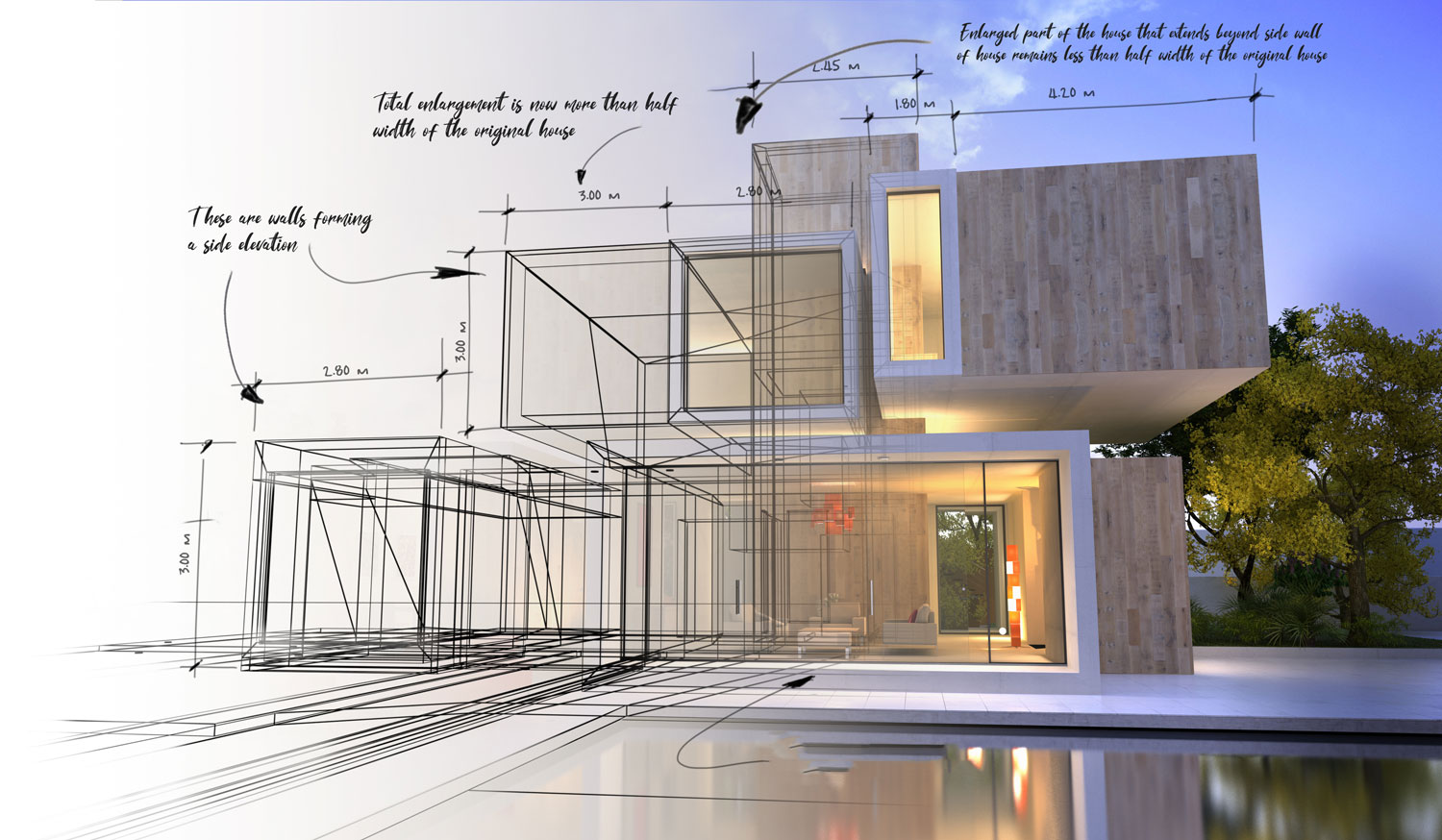 HERE ARE A FEW OF OUR PROJECTS
BELMONT ROAD, UXBRIDGE
Our Client purchased this three storey office building in Uxbridge Town Centre, the site came with planning permission to convert the existing building into 22 one  bedroom apartments. The brief was to asses the current approval and look at ways to maximise the number of units on this site.
The existing building had parking at lower ground level and was also surrounding by a number of taller properties. we amended the floor plans to gain three additional one bedroom apartments in the car par area and an additional 7 apartments within a new third floor. It was important to tie the new elevations into the existing style of the property to give the application the best change of gaining a new consent. We also looked at the other floors and amended these giving us a total of 30 one and two bedroom apartments across the scheme.
NORTHWOOD DEVELOPMENT
This plot of land set in the grounds of a locally listed Edwardian building originally housed an unattractive 1970' as student accommodation.. Having fallen into disrepair and no longer used by the neighboring college, our client purchased the plot in a view to demolish the existing building and create a high-end development.
We created designs for 21 luxury two and three bedroom apartments all with private terraces/balconies and secure basement parking, sensitive to the surrounding properties of Northwood
The quality of the design subsequently gained planning approval and the project is pipelined for construction in 2019.
ASHFORD DEVELOPMENT
This site originally housed two commercial warehouse units which were no longer in use. Having previously had planning refused with a former architect our client approached us wishing to create a residential scheme to maximise their gross development value within the permeators of planning law.
Considering the local community and the possibility of protected species our designers created four, two bedroom units which respected the surrounding area subsequently Planning was granted on our first submission.
HERSHAM DEVELOPMENT
Our client had owned a piece of land in the centre of Hersham and, over a number of years, had sought planning consent to develop the site. An approval was finally granted for a pair of semi detached properties. The client approached us a year later as they felt there was an opportunity to further develop the site. We worked with them and came up with a design for a detached three bedroom house that would fit nicely into the surrounding area and allow for a higher gross domestic value of the site. After lengthy discussions, with the local authority, planning consent was granted for a detached three bedroom property with great living accommodation on the ground floor and three well proportioned bedrooms on the first floor.
WIMBLEDON LUXURY HOUSE
Our clients purchased this three bedroom detached property, looking to extend and update its outdated interiors. Our brief was to create a five bedroom house that would fit in with the neighboring luxury developments in the heart of Wimbledon.
After extensive meetings our design team created a concept that was aesthetically pleasing with classical Georgian fenestration, provided the internal space required and meet with the strict local planning legislation.The extensive work carried out by our experienced planning team ensured that the original design was approved on first submission.
BUCKHURST DEVELOPMENT
Our client purchased a detached two storey property in Buckhurst Hill in the Epping Forest District of Essex. The brief was to extend the property to create a scheme of apartments.
Due to the setting of the property, and to try and preserve the character of the building, careful consideration had to be made in lling this brief. We eventually came up with a design for 8 no. One and two bedroom apartments which added a large amount of square footage but protected the attractive fenestration of the existing building.
NORTON HEATH DEVELOPMENT
The site was originally an equestrian centre which is located in a semi-rural Green Belt location and has over the years declined in use. Our client wanted to redevelop the site to create a residential scheme. We worked alongside the clients, planning consultants and the local authority to produce a scheme for thirty residential units, Planning permission was granted unanimously by the Epping Forest Planning Committee at the first term of asking. We looked to create a scheme of detached and semi detached properties ranging from two bedroom properties up to five bedroom detached units. a large focus was put onto creating a spacious layout with individual elevations treatments to ensure this site tted comfortably into its greenbelt setting.
Ready to Start your Journey?
Our personal service will guarantee each customer will be known by name and not by a project number. Operating from our office in Sunbury-On-Thames we cover a 25 mile radius allowing us to keep our overheads low which means we offer a competitive price and still produce a high quality service with a promise of a quick turnaround.